When treating hyperpigmentation, an approach that targets multiple corrective pathways is essential to maximize efficacy. In English- It takes a VILLAGE! This is why I was excited to grab the Urban Skin Rx Retinol Rapid Repair & Dark Spot Treatment as soon as I came across it.
I've had this product in my routine for about 3 months and it's about time for a review. Leggo!

Product Claims:
"The Retinol Rapid Repair & Dark Spot Treatment improves the appearance of hyperpigmentation and aging skin, while also improving the look of uneven skin tone, post-acne marks, dark spots, fine lines and wrinkles." -Urban Skin Rx.
Let's see how they plan to achieve that…
Key Ingredients: This formula is powered with Kojic Acid (tyrosinase inhibitor), Retinol (boosts the turnover of skin cells), and Niacinamide (reduces the amount of pigment deposited on to the skin).
It also features the brand's 'ClearTone Advanced Technology®', a blend of 6 ingredients–Alpha Arbutin, Azelaic acid, Kojic acid, L-Glutathione, Niacinamide, Vitamin A– that work synergistically to correct and prevent uneven skin tone and blemishes.
Appearance & Packaging:
Retinol is a sensitive ingredient. It can be degraded by light so, it's important to ensure the packaging doesn't sabotage the product formula and efficacy. This is why I appreciate the opaque, airless pump bottle packaging of the Urban Skin Rx Retinol Rapid Repair.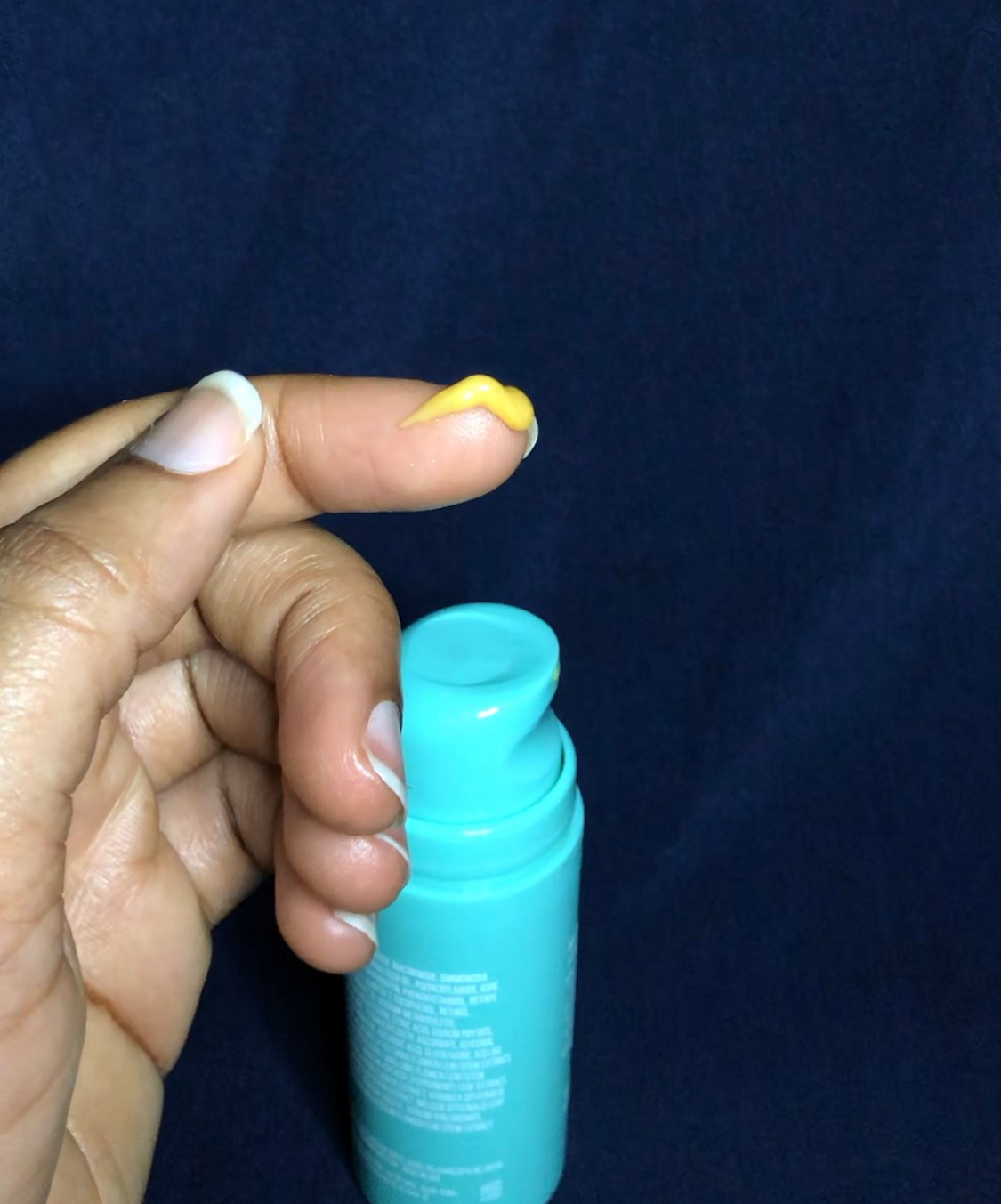 Inside that airless pump bottle is a lightweight yet creamy golden/light-yellow formula that penetrates seamlessly into the skin.
How to Use it?
At night after cleansing the skin. Due to the creamy texture, it's best applied after water-based products like toners and serums; before or after moisturizers. The brand recommends alternating application between the specific dark spot and the full face.
The frequency depends on how much your skin can tolerate. I started with every other day (2 – 4x a week) application before building up to daily use. Check out this post for tips to incorporate retinol into your routine?
Who can use it?
"Anyone looking to improve the appearance of uneven skin tone, dark marks, sun damage, pore size, and the signs of aging. Not suitable for sensitive skin." -Urban Skin Rx.  I did not experience any sensitizing issues while using this. I'd say my skin is on the resilient side though.
Performance (My Experience)
I like that the formula combines ingredients that address multiple pathways in menlanin inhibition and transfer. The creamy formula also layers well with moisturizer and toners.
In the first 4 weeks of using the Retinol Rapid Repair, I didn't notice any significant results. I mean there was an improvement in the overall radiance of my skin tone but not so much on the post-acne marks.
Week 4 vs Week 8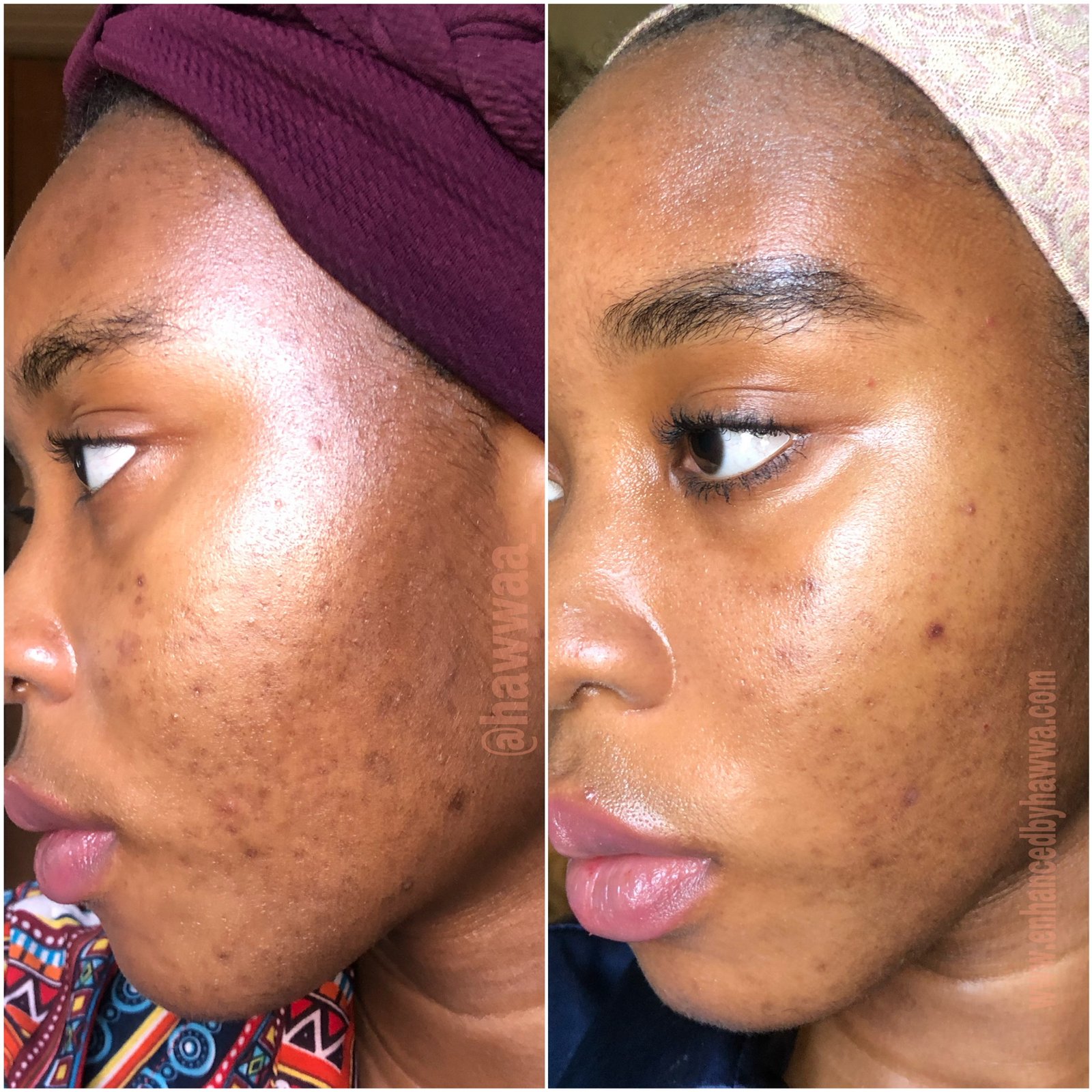 Week 8 vs Week 12
After 12 weeks of inconsistent use, I noticed a significant improvement in my skin tone and texture! Wrinkles and fine lines where??? We don't know her.
As for post-inflammatory hyperpigmentation (PIH) which is my main skin concern; some faded while some didn't. The PIH about 4 – 5 shades darker than my skin tone are still present.
The usage frequency also played a role; during the course of 3 months, there were times I neglected the retinol repair because I was testing out other de-pigmenting products like the Ezanic Azelaic Acid gel 20%.
Finally, I hate to admit this but I kind of sabotaged the treatment progress by skin picking. Not on active acne but wounds. I slowed down the healing process by peeling them, and this took me back to the inflammatory processes that trigger hyperpigmentation.
The moral of the story – get the cause of your hyperpigmentation under control first.
Price/Where to Purchase?
It retails for USD 25 on Urban Skin Rx. They ship internationally, including Nigeria. Want to cut the wait time and customs hassle? Eve Beautique is your plug in Nigeria.
Rating/Verdict
I'd rate this product a solid 4/5 because not only did it live up to most of its claims; it's also a bang for the buck. Sturdy packaging, multitasking formula, plus it lasted for about 3 months despite containing 30ml of product.
I'll definitely repurchase this, especially for its texture-enhancing properties. Dark spots or not, it's a great retinol product that can be used for long-term maintenance.