I got a chemical peel! But you already knew that? 😜 Prior to getting one, I always thought of chemical peels as that fix-it-all, dramatically transforming procedure. Asides from tackling the hyperpigmentation on my skin, I wanted to satisfy my curiosity. I'll be breaking down my experience for you in this post and answering all your curious questions about chemical peels.
A chemical peel is a procedure that involves the use of highly concentrated acids to chemically exfoliate the skin. Think glycolic, salicylic acid, and the likes.
They range in depth and according to the skin concern in question, it could be a superficial peel, medium, or deep peel that goes into the dermis. I promise it's not as scary as it sounds. As long as it is carried out by a licensed esthetic practitioner or dermatologist and not in your bathroom. "At-home peel gone wrong" videos on YouTube/TikTok, I'm looking at you 👀.
What peel did you get?
The legendary Trichloroacetic Acid (TCA) peel. A light one, to be specific. Around 20-30%, I can't recall exactly.
Which peel should I get?
Your esthetic practitioner is in the best position to decide for you. Superficial peels improve uneven skin tone and texture, acne, congestion while medium to deep peels improve wrinkles and firm the skin in addition. TCA is a versatile peel that tackles many skin conditions across various skin types.
How do I prepare for the peel?
My esthetician told me to cut down on exfoliation and microdermabrasion one week before the procedure. I also stopped using my retinoids about 3-4 days before the peel.
What's the procedure like?
Pretty quick. My face was cleansed thoroughly and prepped with acetone (yes, get ready for that nail polish remover smell!) to completely degrease my face and allow the peel to interface with my skin effectively.
Then, she applied petrolatum (Vaseline) heavily around my nostrils, lips, and eyes to protect those sensitive areas from the peel solution. The rest of my face was sectioned and the peel was applied with a cotton pad using pressure. This step was done in two layers, with a difference of about 5-10 minutes between the two layers.
Was the procedure painful?
Yes! Nothing prepares you for that kind of tingling and heat. For about 3-5 minutes straight, my face was on fire despite being directly under the air conditioner. The only good thing is that the feeling disappears after some minutes.
I've had a light salicylic acid peel in the past which was also painful but not as intense as the TCA. For someone who waxes regularly, I'll rather endure that over a TCA peel.
How long does it take for the skin to finish peeling?
It usually takes about 4-7 days. My skin completed peeling 12 days after the procedure. I know someone who got the same peel as me and peeled in a week.
Summary of my skin's post-peel experience
Day 1 – 3: dryness and tightness all over, darkening in certain areas
Day 4 – 5: more of everything above plus peeling around my mouth. I had to go heavy with moisturizing here
Day 6 – 7: peeling around the center of my face, cracks on the forehead. I started wearing chemical sunscreen at this point
Day 8 – 10: skin seriously peeling/flaking off. It was a bit difficult to wash my face at this point and whenever I did, more skin shed off
Day 11 – 12: peeling completed at the center of my face but my hairline and jawline was still flaking
Day 13: new skin? Who this?!! Just when I was still celebrating my fresh, baby-smooth radiant skin, a few pimples sprouted up from nowhere. Purging? A reaction? Whatever it was, I didn't understand and I was kind of furious. This shows how complicated skin can be.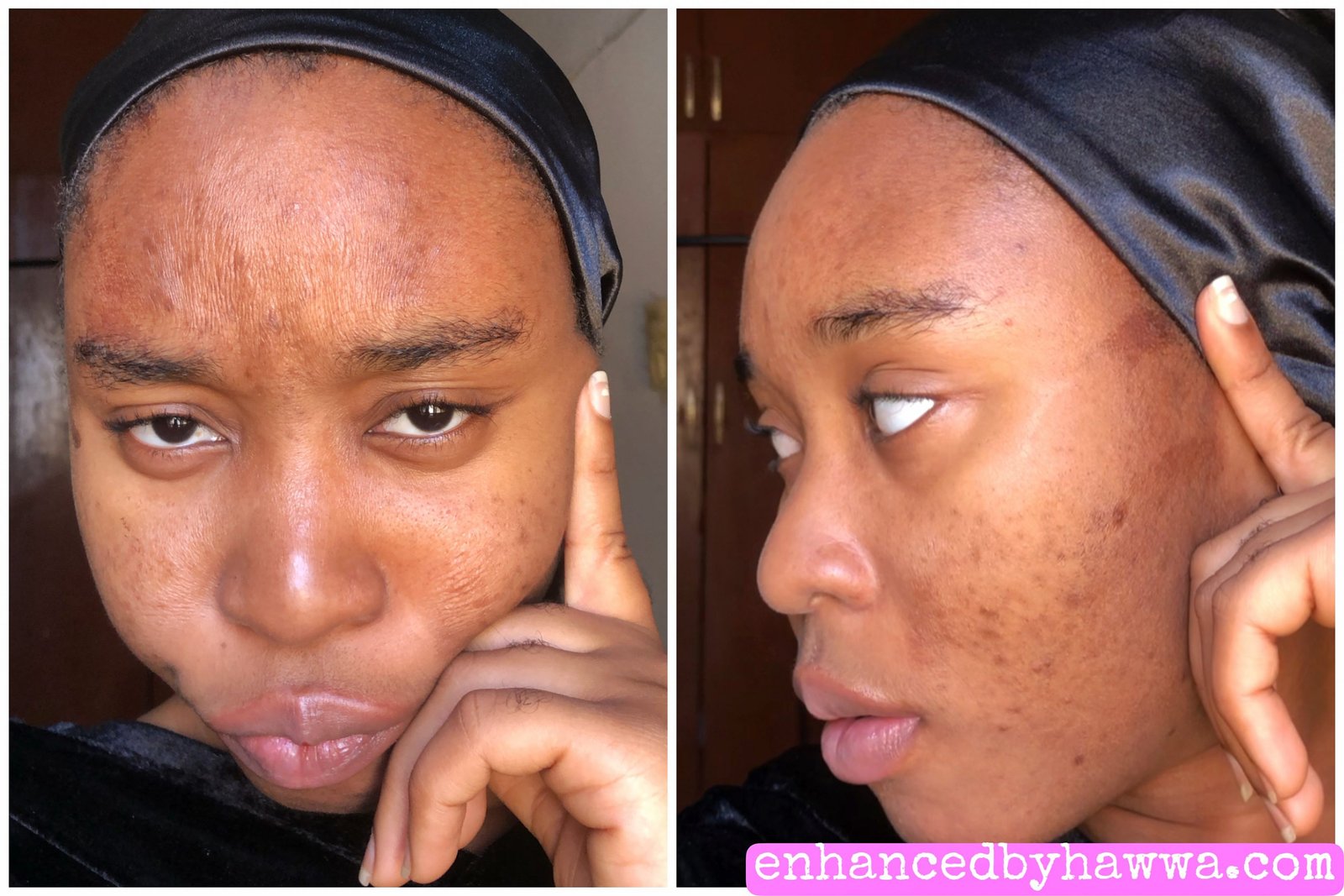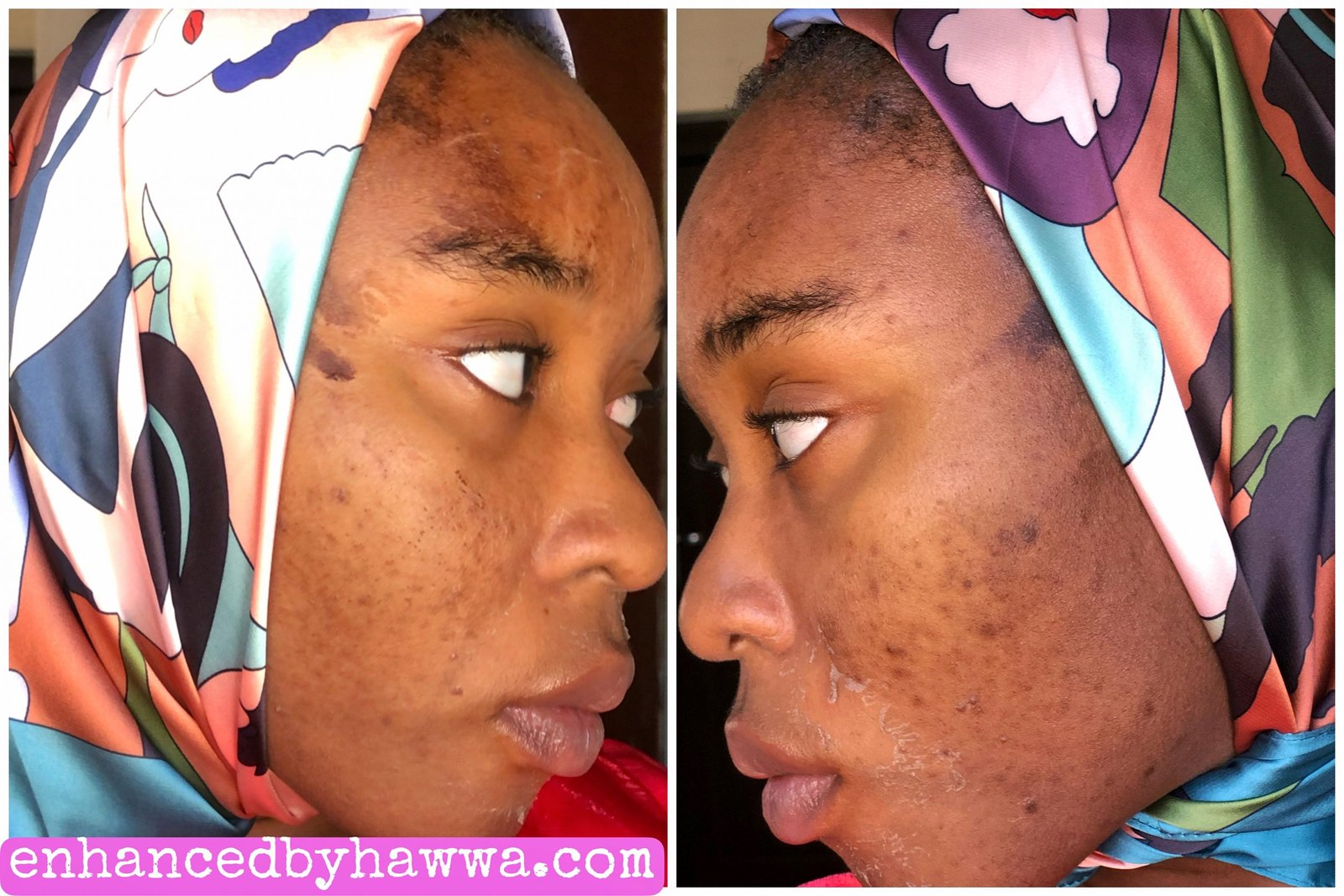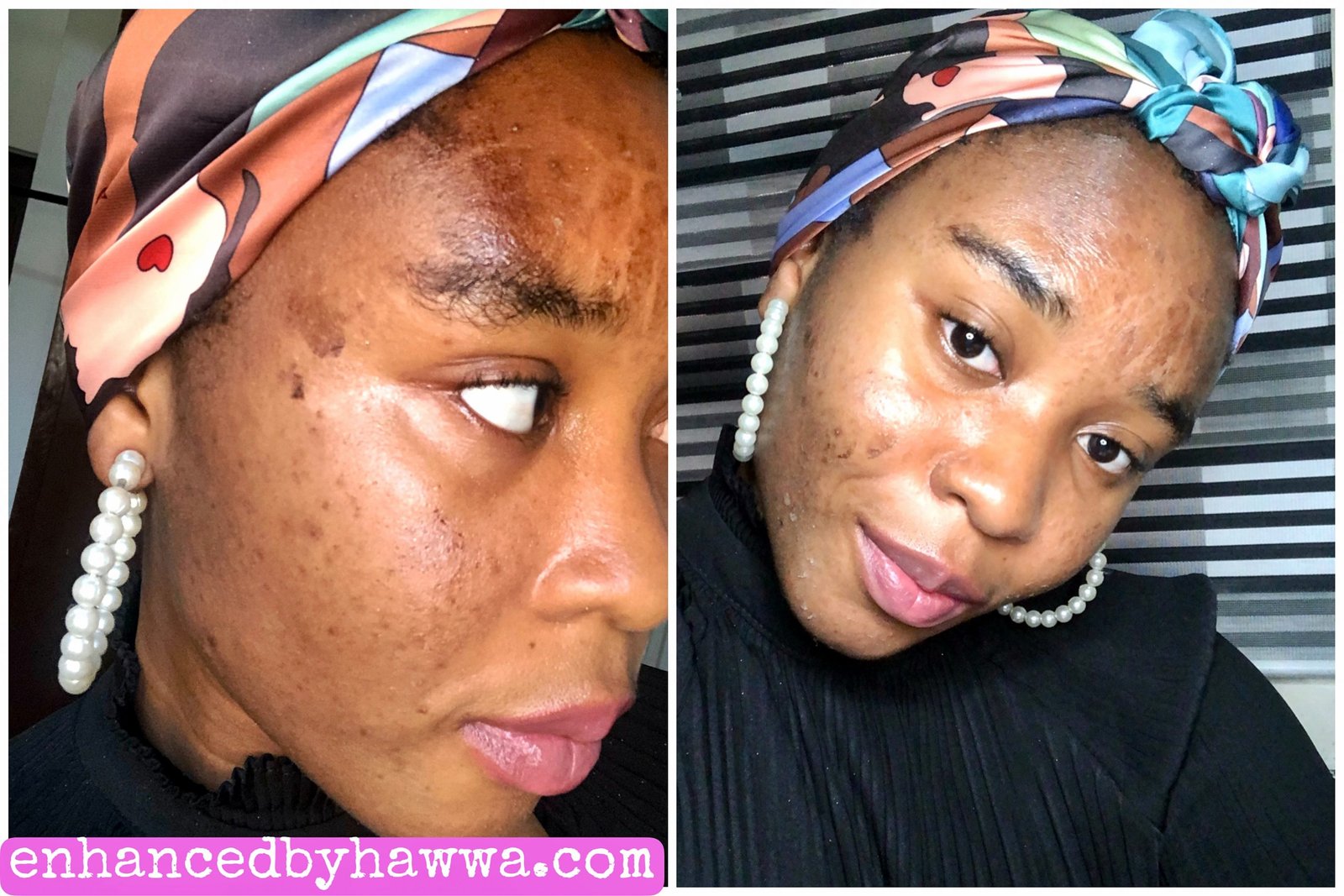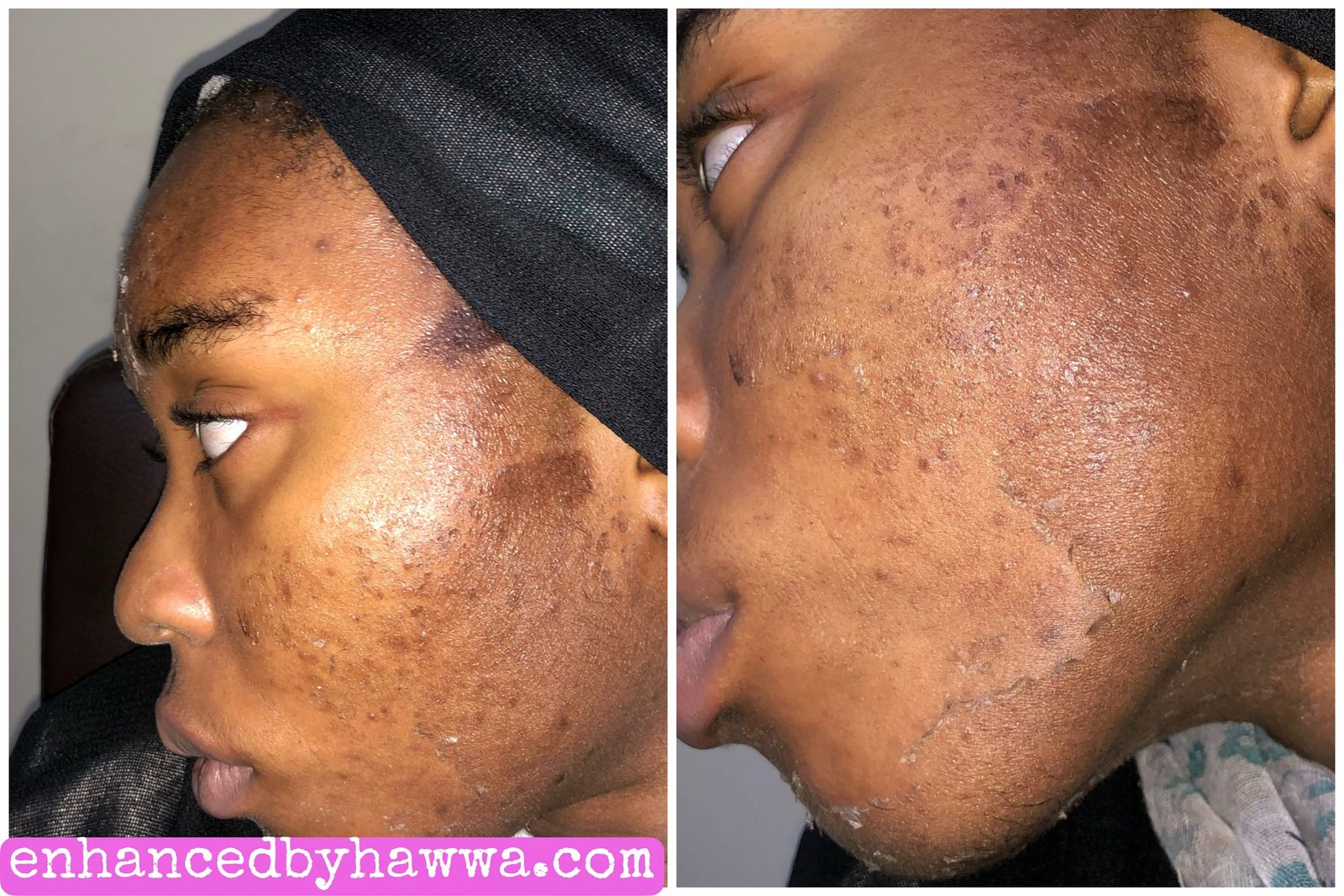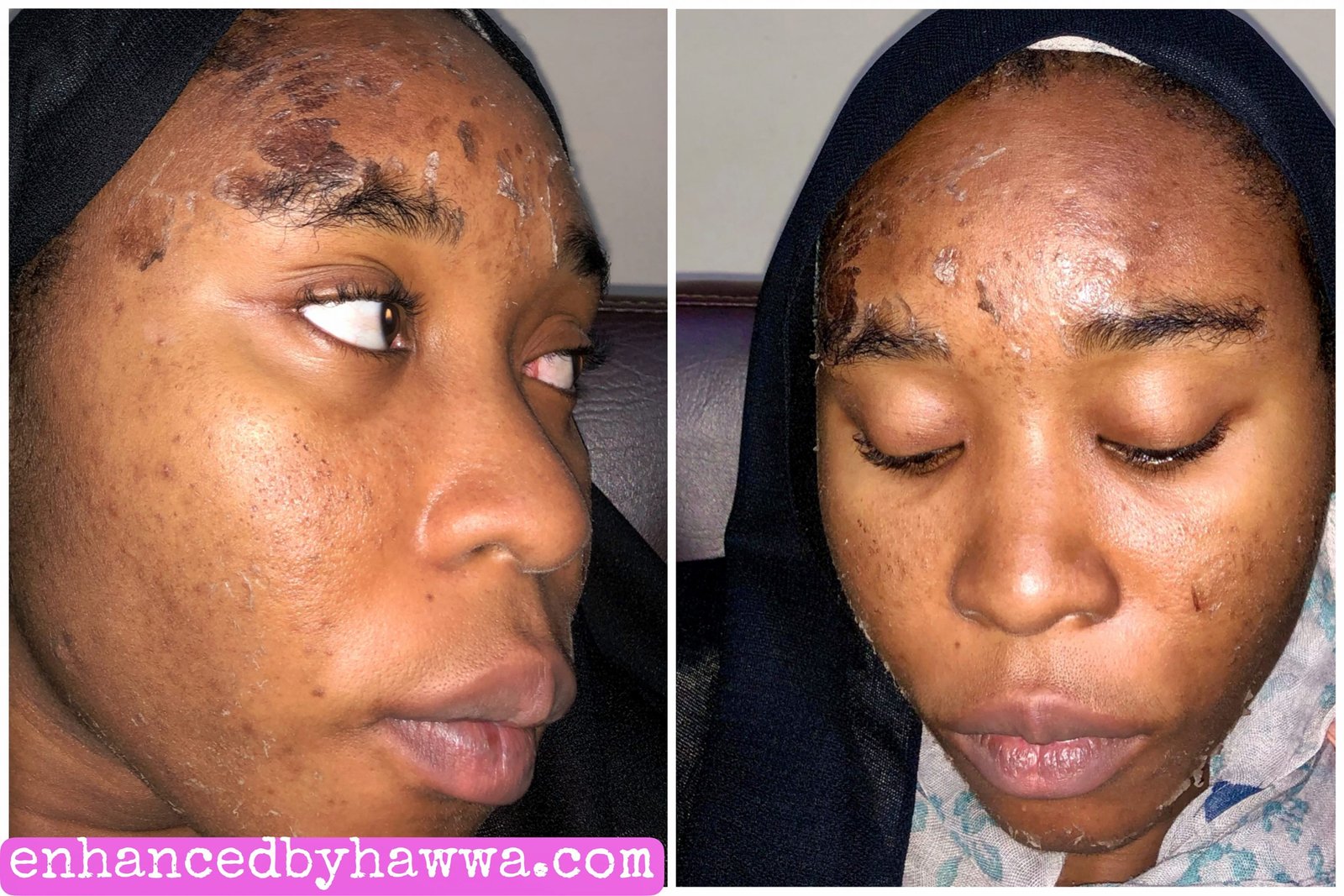 What's the aftercare like?
A basic, bland routine is all you need. Gentle cleansing with a face wash that's free of actives, soothing moisturizer or Vaseline in some cases, and sunscreen to protect the fresh skin that's coming through.
You also want to limit sun exposure using other measures such as hats, sunglasses, face masks. I was doing this for a couple of days after the peel before my skin was strong enough to take on a chemical sunscreen.
I was advised by my esthetician not to cleanse my skin until the next day and not to moisturize in the following days so that my skin will peel "faster". By day two, I couldn't bear the dryness and tightness and went ahead to moisturize. Follow the advice of your esthetic provider but also listen to your skin.
Okay… What skincare products did you use after the peel?
Tiam Snail & Azulene Low pH cleanser, Vaseline on damp skin (didn't have a bland moisturizer at the time), and Bioderma Photoderm Max SPF 50+ Sun Mist.
Can you wear makeup after the peel?
I was mad enough to wear makeup on the third day after the peel. I had a wedding to attend, you can't blame me. Luckily for me, my skin was still in the "dry/tight" phase. I moisturized heavily to allow the makeup to blend in smoothly.
Believe me, it's much more difficult to wear makeup when your skin starts peeling so be sure to plan your important events around your peeling window. Don't be like me.
Did you see results?
Absolutely! I noticed a "lift" of the hyper-pigmented skin cells and those areas appeared lighter than they were before the peel. My forehead also appeared more radiant and the tan I got from poor sun protection practices before was practically gone! The fine lines around my mouth appeared softer and my skin was incredibly smooth to touch. You could see the post-exfoliation "glow".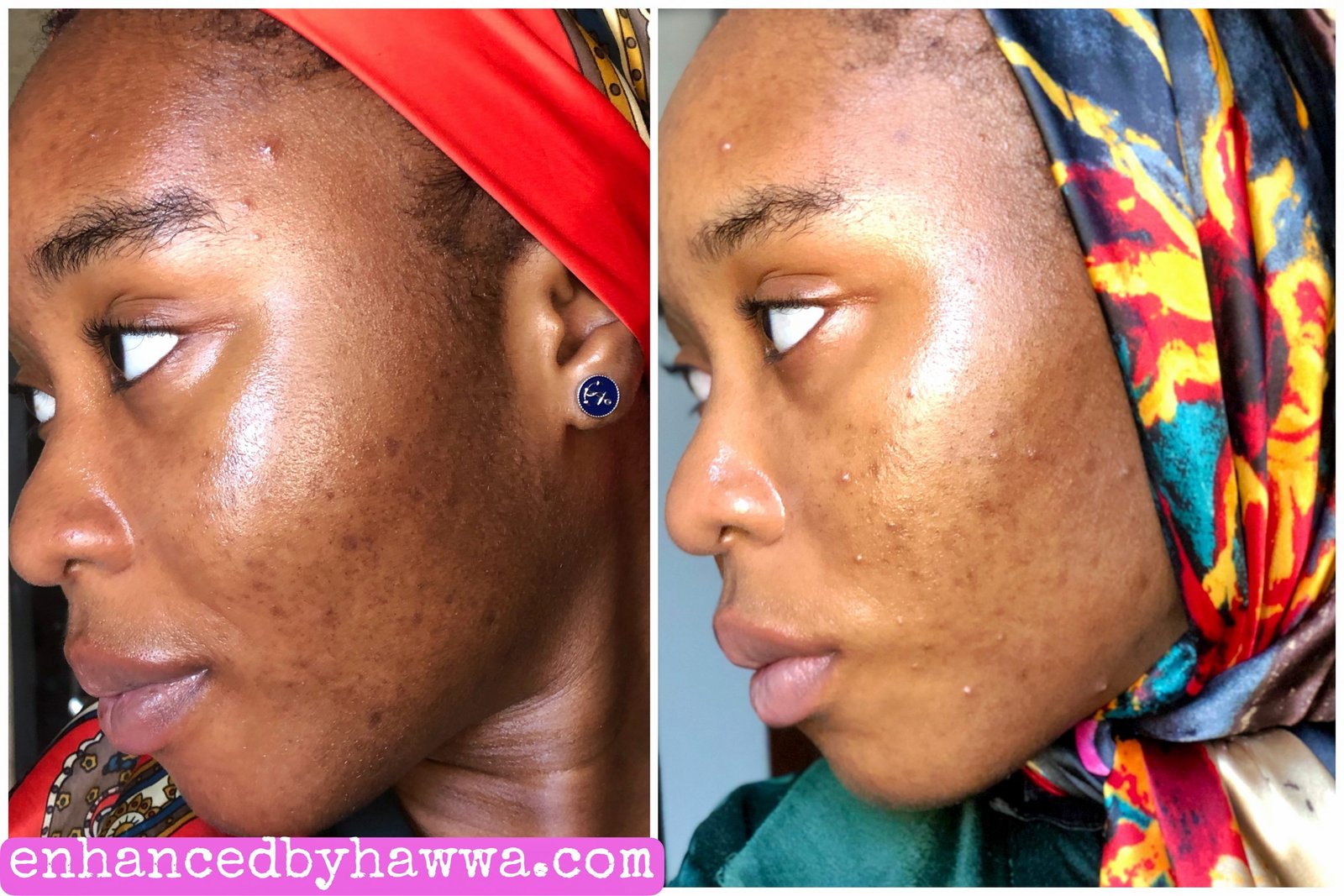 How much did the chemical peel cost?
The procedure costs 100,000 Nigerian Naira. It also includes a follow-up facial that will be done after the peel to tackle congestion and/or any other skin concerns.
Where did you get it done?
At Hazani Health and Beauty Spa in Abuja, Nigeria. Click for a direct link to their Instagram account and address on the map.
Other tips I learnt that helped:
When cleansing, keep the water lukewarm to cool. Please don't use hot water
No matter what, do NOT peel the flaking/peeling skin. It could cause inflammation and trigger hyperpigmentation
Even if you are wearing sunscreen, avoid direct exposure to sunlight as much as possible. The UV rays are not friendly at all. When I first started peeling around my mouth, I literally watched a fresh skin that was looking brighter go tan in less than an hour from sun exposure.
Stay indoors or wear a scarf and mask, if you don't want the questions and stares cause people will definitely come through with that.
As with anything in skincare, patience is a virtue. Your skin may look crazy before it looks amazing. Hang in tight and wait for the glow! 😍
Are chemical peels worth it?
Hundred percent recommend one if you are looking to treat stubborn hyperpigmentation or acne. From my experience, a chemical peel helps topical products perform better.
However, I don't think they are essential. What do I mean? If you have a budget and have to choose between a peel and a skincare regimen (cleanser, moisturizer, treatment serum, and sunscreen), don't get a peel. I say this because a peel is only part of the solution. What happens after the peel? How do you maintain the results from the peel? How do you protect your skin? What you do consistently is what matters for healthy skin, in the long run, that's why it's called a routine.
Have you had a chemical peel before? What was your experience like? Do share with us in the comment box.