You ever thought of shopping on AliExpress and were skeptical about it? This post is here to answer your questions. In case you don't know already, AliExpress is one of the largest online retail stores made up of small businesses in China and elsewhere. It is based in China and it is owned by Alibaba. Similar to eBay and Amazon, there are different sellers with a wide range of products available to international online buyers.
Pros of Shopping on AliExpress
Availability: Literally everything you're looking for is on AliExpress. It's easy to navigate through their website/app as every product is organized in their respective categories and stores. From beauty products, clothing items, home decors, tech stuff, accessories, gadgets, photography equipment and so much more; you just have to look carefully.
Affordability: Most of the items on AliExpress are quite affordable, especially for the quality you get. It's a great place to get small gift items and save on stuff that is expensive elsewhere. Contrary to popular belief that Chinese products on AliExpress are cheap and crappy, there is actually some high-quality stuff on there and I'm a witness to that. Many of the products on AliExpress are well made and available at affordable rates compared to the shops of North America or Europe. Plus free shipping! Yes, please.
Safety: Shopping on AliExpress is relatively safe. It is no more dangerous than shopping on eBay or Amazon if you're a smart shopper. You also get a buyer protection from the company if the product isn't delivered on time or if the product is not as described.
Shipping: You ever sighted some nice pair of shoes or something you can afford and placed it in your cart, only to get turned off by the shipping rates? Yeah, I've been there too. That's why I love AliExpress, you don't get such surprises. Shipping is available at low to zero cost. Depending on the location and products, the shipping rates vary.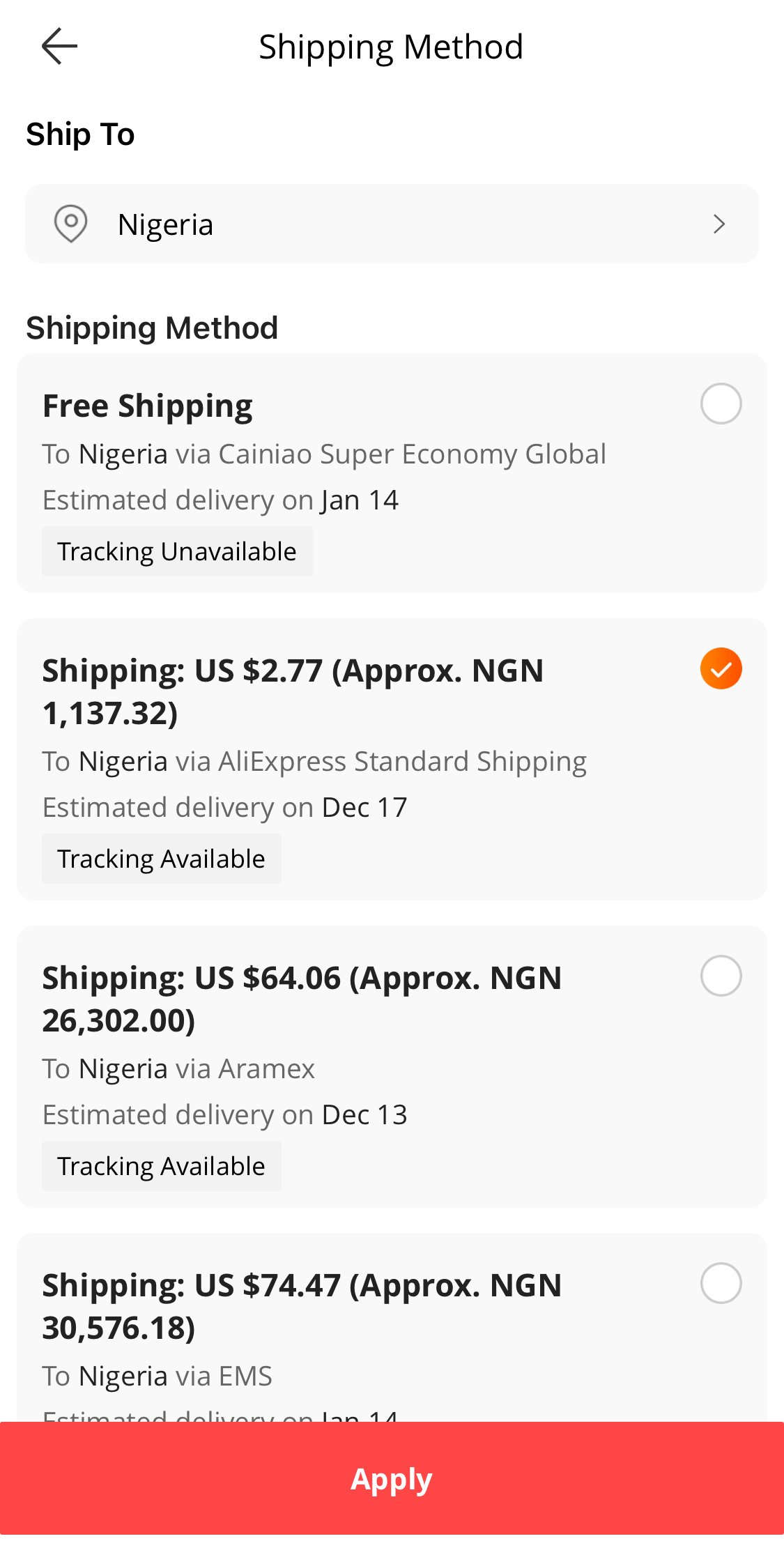 There's also been a positive upgrade in the shipping features— Combined Delivery. This allows you combine orders from different stores in one delivery. This only applies to orders placed within the same timeframe  (around 3 working days).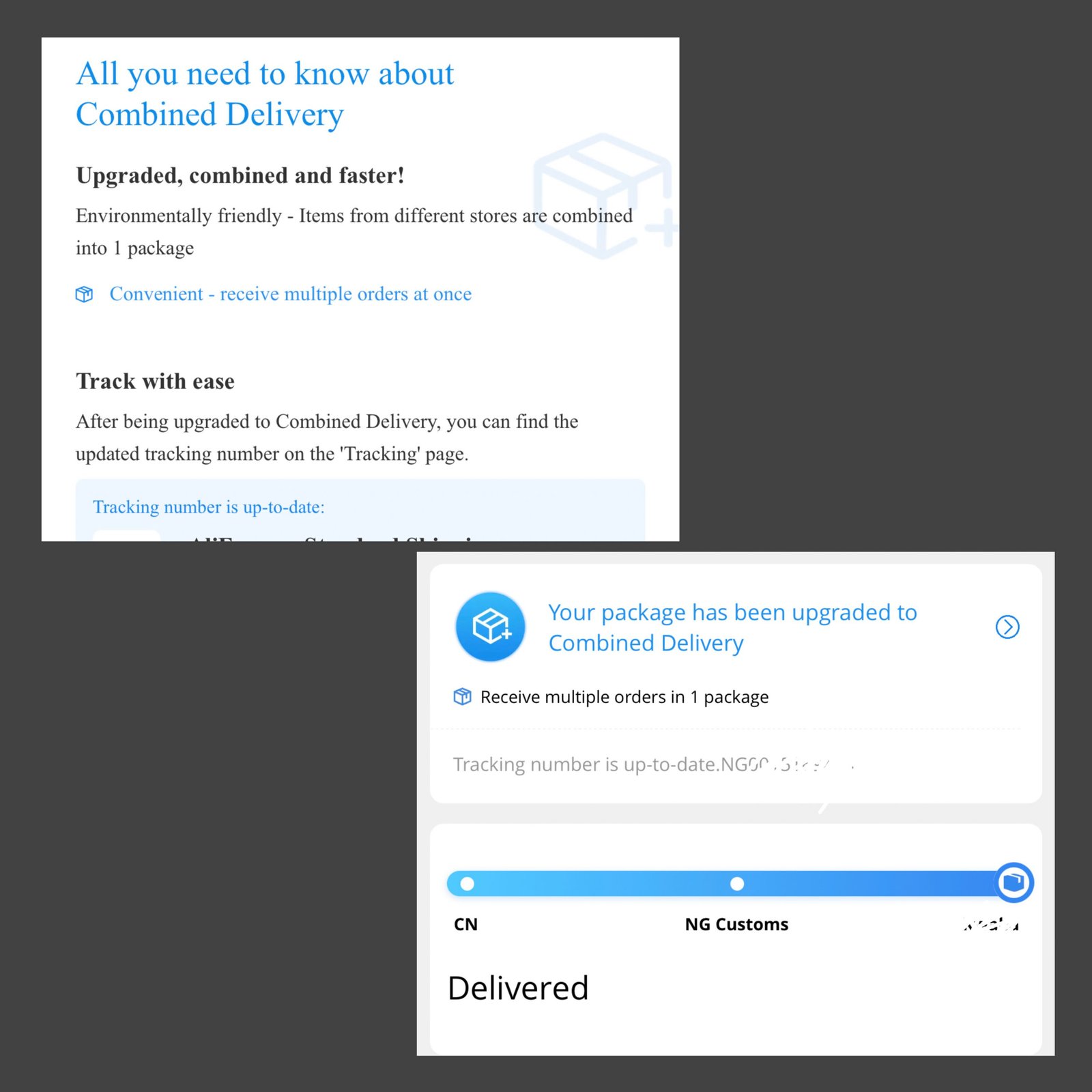 Brands: AliExpress has a wide range of brands that stock quality items. For example Shein; you get the same product as it is on their website but at lower shipping fee.  There are also luxury designer dupes with great quality. Again, you just have to look carefully.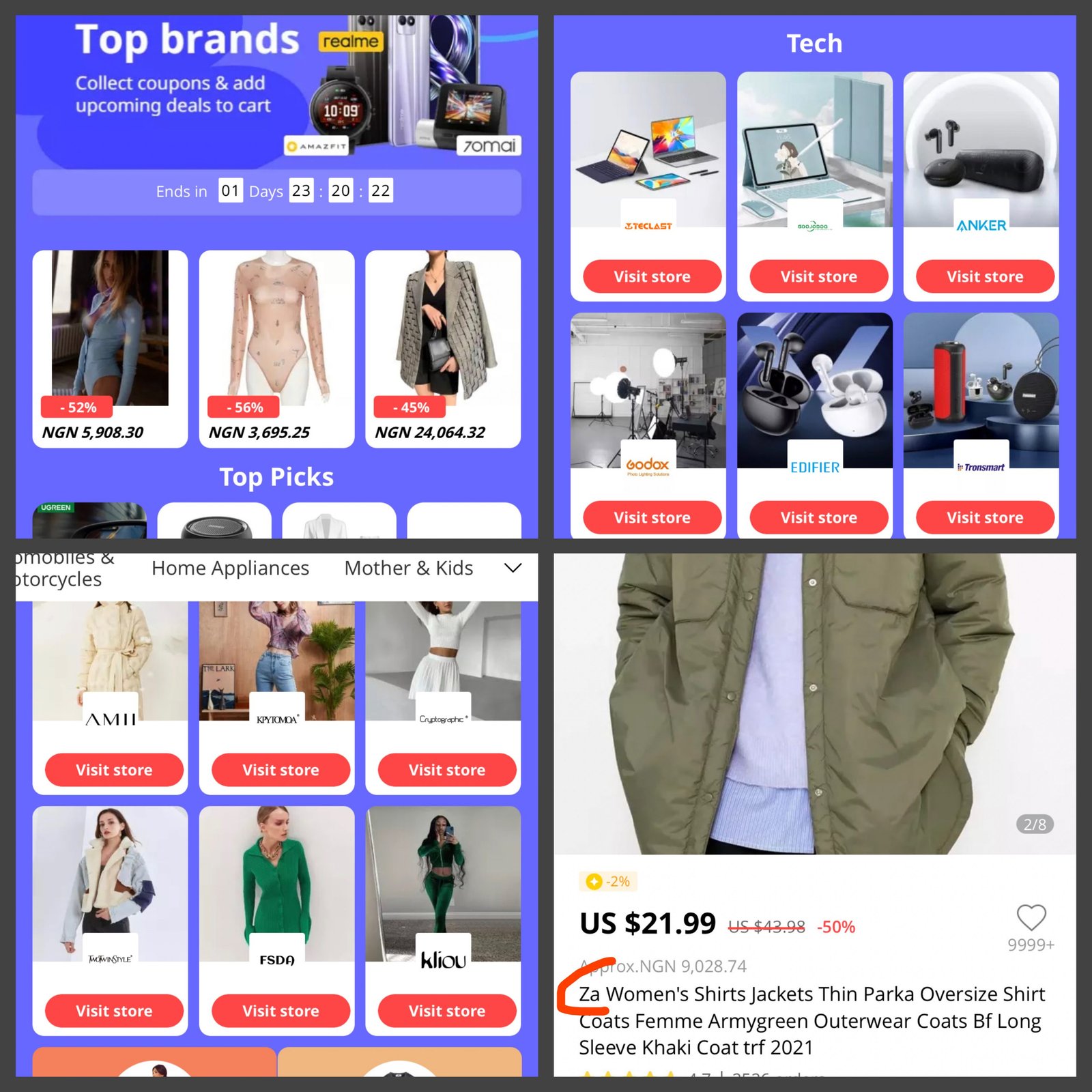 Read also:  The Most Affordable Full Coverage Foundation (That Isn't Actually a Foundation). 
Tips for Shopping on AliExpress
Speaking of looking carefully, a lot of people find it overwhelming to shop on AliExpress. I mean let's be honest, for a site with over 700 million products, it's easy to give up if you don't find what you're looking for after the 3rd page.
First, enter the website aliexpress.com or the app (I'd advise getting the app if you're a regular shopper). Find the item you're interested in, add to cart and checkout securely. Track the item once tracking details are available and pick up at your local post office. Handling charges may apply, so have some change with you (N200 – N500) or even more depending on the weight. Shipping usually takes 2 – 4 weeks depending on the seller and the shipping method used.
Lately (since mid-2021 post-pandemic era), Aliexpress standard shipping has gotten faster. I've received order orders in less than two weeks. 

Search button: Master this one and you'll find anything you're looking for on AliExpress. The key to finding a product with the search button is to enter all the related keywords in details. Searching for an item in its category also makes it easier to find. For instance, if you're looking for a fancy tote leather shoulder bag, entering 'leather bag' won't provide you with more options like 'brand patent leather tote bag'. You could also take keywords used to describe a similar product to what you're looking for, and enter them using the search button.
There are also short forms you can enter when searching for designer dupes. For example, za** for Zara.
Reviews: Read, read, read reviews! Especially reviews with pictures. Can't stress this enough, and by this, I mean written reviews and not just star ratings. I tend to stay away from products that don't have reviews, except I really want to try out the product and it won't break the bank, then I take the risk. Store ratings and sellers' credibility also counts. It's also nice to see when reviews are from people based in your country. Your destination country flag icon under reviews will take you there.
Item Description: Again, pay close attention to this. For instance, when shopping for shoes, check the size comparison with different countries' size chart. Some products e.g. handbags appear larger in pictures so check all the measurement details to avoid surprises.  Pay attention to details!
Price Differences: Don't be fooled by low prices; if something looks too good to be true, then it probably is! Don't buy a pair of jeans for $8.90 and expect it to be of great quality. Some items look the same but have different prices; multiple sellers you know. Don't assume they are the same thing, it's just a picture! The one with lower price could be of poor quality. Reviews and store ratings come in handy here.
Slow down! It's easy to get carried away on AliExpress. Don't jump on every sale or item out of excitement. Try out small quantities to test the products and services of the seller before purchasing large stock. Stick to shopping the smaller items instead of substantial stuff so in case anything goes wrong, you don't lose a lot.
Protect your money! Beware of defrauding sellers! Never send money to a seller's bank account. Doing this means you won't be covered under AliExpress buyer protection policies if anything goes wrong. Never cancel a dispute because a seller asked/begged you to. You cannot open it again and will most likely lose your money. Never confirm delivery before the item is in your possession.
Read Also: How To Make Your Eyelashes Longer| Mascara Tips
11:11  SALE

The annual AliExpress Global Shopping Festival starts 10th November 05:00 PT to 12th November 04:59 PT. Within these 2 days, you can buy products with up to 70% off! It's a great way to save up on items you're interested in; win coins and coupons that'll be useful even after the sales. Be sure to keep track of the prices before sales so as to know if it's worth jumping on. Beware of fake discounts and sales!
Cons of Shopping on Aliexpress 
Misrepresentation: Some products do not match the description on the site properly.
Delayed Shipping & lost items: You may not always be lucky but my advise is to open dispute before the order time expires. Holidays also affect the shipping length; so be considerate to ask the seller for extension of your order especially if it's free shipping.
Shipping & Tracking Issues: Especially those small and cheap items whose shipping rates are way higher than the actual product.  Then you're left to opt for the free shipping service without tracking options and hoping blindly; ugh so annoying.
Fluctuation in Prices: There's inconsistency in the prices of some items. You could buy something for $8.00 today, and next week it's $10.26.
Expired listings: A seller could wake up tomorrow and decide to discontinue that item that has been in your cart for weeks.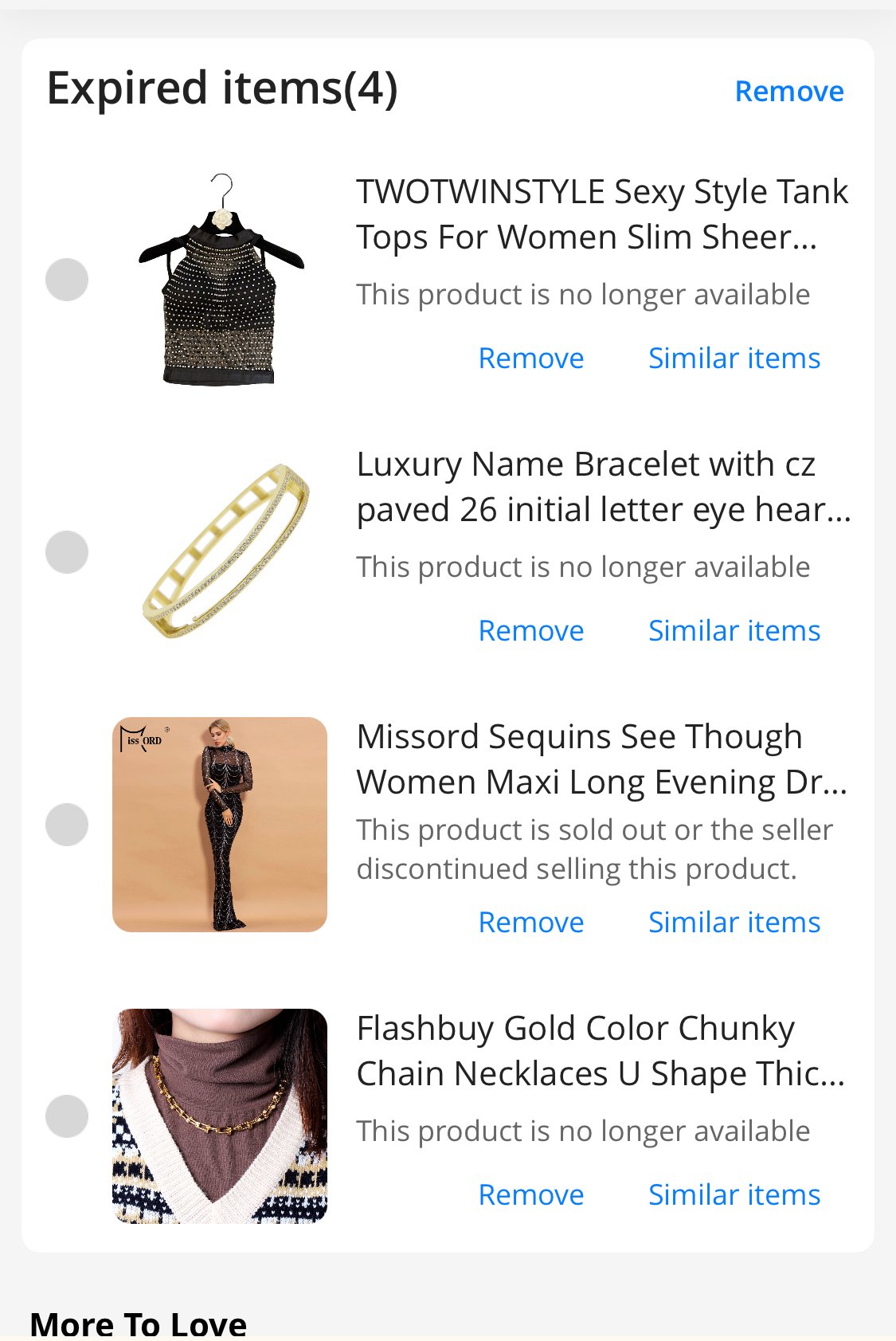 Overall, I believe AliExpress is a great online retail store. From experience, the pros outweigh the cons and I don't see myself leaving this site anytime soon.
Share this post! Help a friend save some coins today!  Comment below if you want me to do a follow-up post of some items I love from AliExpress.